Welcome to the
Feline Association of
South Australia
FASA is a registering body for pedigreed cats in SA established in 1973 and is focused on promoting excellence in the care, breeding and exhibition of cats.
Please direct ALL ENQUIRIES & CORRESPONDENCE to the
FASA Secretary
Email: FASA Secretary
Bank details BSB: 035 046 Acct No: 437128
Westpac Modbury
FASA is affiliated with the
Co-ordinating Cat Council of Australia
Owning, breeding and exhibiting cats is a fun and rewarding hobby. If you are interested in a pedigree cat or kitten please visit the breeders page. If you would like to show your cat (including the lovable domestic) you can find out all about future shows on the upcoming events page.
Want to become a FASA member please go to the membership page.
(printable version click here)

Any questions, please feel free to contact FASA via the contacts on the committee page
The Management committee and members hope you enjoy your visit.

Feedback on the site is welcome
please email the Webmaster
FASA Banking details:
Westpac - Modbury
BSB: 035 046
Acct No: 437128
Account name: Feline Association of SA
"With their qualities of cleanliness, discretion, affection, patience, dignity, and courage, how many of us, I ask you,
would be capable of becoming cats?" -
Fernand Mery Her Majesty the Cat
NOTICE BOARD
FASA Spring Show
(managed by Fancy Felines SA)
St Pauls College
17th September
Judges:
Rod Uren (FCCV), Kerry Fowler (GCCFV),
Julia Nicholls (FASA), Karen Moore (FASA)
~~~~~~~~~~~~~~~~~~~~~~~
The New SA Standards and Guidelines for
Breeding and Trading Companion Animals
are available - click the following link for details: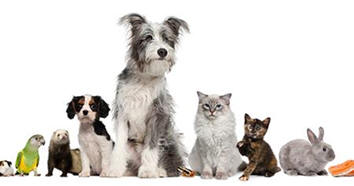 On 1st August 2017 the South Australian Standards
and Guidelines for Breeding and Trading
Companion Animals will come into effect.
~~~~~~~~~~~~~~~~~~~~~~~~~~~~~~~~~~~~~~~
FASA Annual Awards
Final Results 2016
Congratulations to all the cats
and their proud owners
~~~~~~~~~~~~~~~~~~~~~~~~~~~~~~~~~~~~~~~